What is the XD Darkride Experience?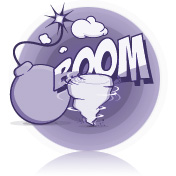 MULTI SENSORY
INTERACTIVE EXPERIENCE
State-of-the-art theater combines stunning visual effects & sound technology, while creating the sensations of falling, jumping and crashing in one thrilling attraction ride.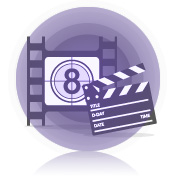 INCREDIBLE 7D
INTERACTIVE MOVIE
Immerse yourself in a thrilling interactive movie featuring stunning 3D graphics, amazing special effects, wind machines, strobe lights, and rapid motion seats.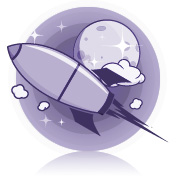 IMMERSIVE
VIDEO GAME
Up to sixteen riders compete for the high score by shooting at the on-screen enemies using laser blasters with our high precision, pixel-perfect targeting system.
STIMULATE YOUR SENSES & EXPERIENCE EXCITEMENT!

THE FUTURE OF ENTERTAINMENT IS HERE…

Single Ride
Choose your own Show / Adventure!

Compete for the top score!
Choose your own 3 Shows / Adventures!

Compete for three different top scores!
2 Ride Combo
Choose your own 2 Shows / Adventures!

Compete for two different top scores!
ZOMBIES!
HOARDES OF THE UNDEAD ARE WALKING THE EARTH…
You just graduated from the police academy. Your first night of patrol. It's a stormy night. Just need to investigate this traffic accident… You will need to be lightning fast and think on your feet if you want to make it through your first night of work!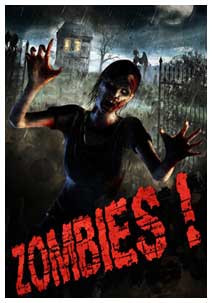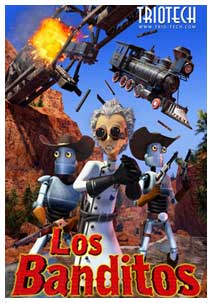 LOS BANDITOS!
TAKE ON AN ARMY OF ROBOT COWBOYS IN THE WILD WEST!
Balthazar Salazar the Mad Scientist is at it again. Now he has created an army of Cowboys to help him. An army of robot cowboys. This will get tricky! Jump on the chuck wagon, on the train, and go down the river in an American Far West wild pursuit!
ROAD FIGHTERS!
POST APOCALYPTIC NUCLEAR WASTELAND SURVIVAL!
Pollution, famine and wars brought civilization to an end : a new humanity is born, rebooted. Survivors affected by high level of radiations have been spared and are now fighting for their lives . Fighting for survival, and relying on armored machinery to attack… Don't let them be your end!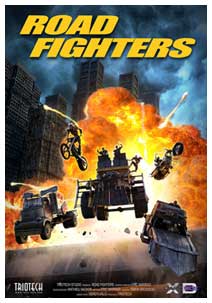 FREQUENTLY ASKED QUESTIONS
How long do the shows last?
All movies take about 10 minutes from the time you enter until the time you leave. This includes an important 2 minute pre-show talk and a 4-5 minute ride.
Are there any height restrictions?
Yes, all riders must be 40″ or taller.
Are the shows too scary for children?
This decision is at the discretion of the parents, but hopefully this information helps. We are currently showing three different movies, and some are more scary than others.
Los Banditos is set in the Wild West with cartoon-like robot cowboys. This movie is perfectly suitable for all ages.
Road Fighters is for slightly more mature audiences, since it involves vehicle chases and lots of laser blasting. Think of it like the popular shooting video games. This movie might be a little mature for very young children.
The Zombies movie contains scenes of strong violence involving human-like characters, bloodshed and serious injury and/or death to the depicted characters. The Zombies movie may frighten young children.
Are there any conditions that make somebody unsuitable to ride?
We recommended that you do not ride if any of the following conditions apply:
Epilepsy/seizures
Recent surgery or illness
Heart conditions
Neck, back or bone conditions
Pregnancy
High blood pressure or aneurysms
Under the influence of drugs or alcohol.
Riders are participating at their own risk.
360 DEGREES OF VISCERAL GAMING IMMERSION!
STUNNING 3D GRAPHICS & AMAZING SPECIAL EFFECTS
VIRTUAL ROLLER COASTER & LASER-BLASTING THRILL RIDE
"This is simply the most fun you can have in Panama City Beach. Don't miss this!"
"This is so much fun! You've gotta do this! Especially if you have any gamers in your group!"
PIER PARK, PANAMA CITY BEACH, FL
XD Darkride Experience Pier Park
PIER PARK PANAMA CITY BEACH, FL
701 Pier Park Drive, Suite 153 Panama City Beach, FL
OPEN TIMES
Mon to Fri: 10am – 10pm
Sat to Sun: 11am – 9pm
CONTACT
(850) 233-0804
XD Darkride Experience Wildwood, NJ
Wildwood, New Jersey, NJ
4008 Boardwalk, Wildwood, NJ 08260
OPEN TIMES
Mon to Sun: 11am – Midnight
CONTACT
(609) 496-1612


About Us
The XD Darkride Experience is a thrilling interactive movie and immersive video game experience. It's a unique and fun attraction unlike anything else! Put us on top of your 'Things to do' list…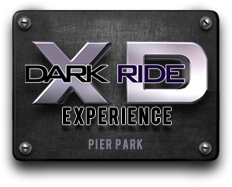 Pier Park, Panama City Beach, FL
701 Pier Park Drive, Suite 153
Panama City Beach, FL
Phone (850) 233-0804
Wildwood, New Jersey
4008 Boardwalk
Wildwood, NJ 08260
Phone (609) 305-5283